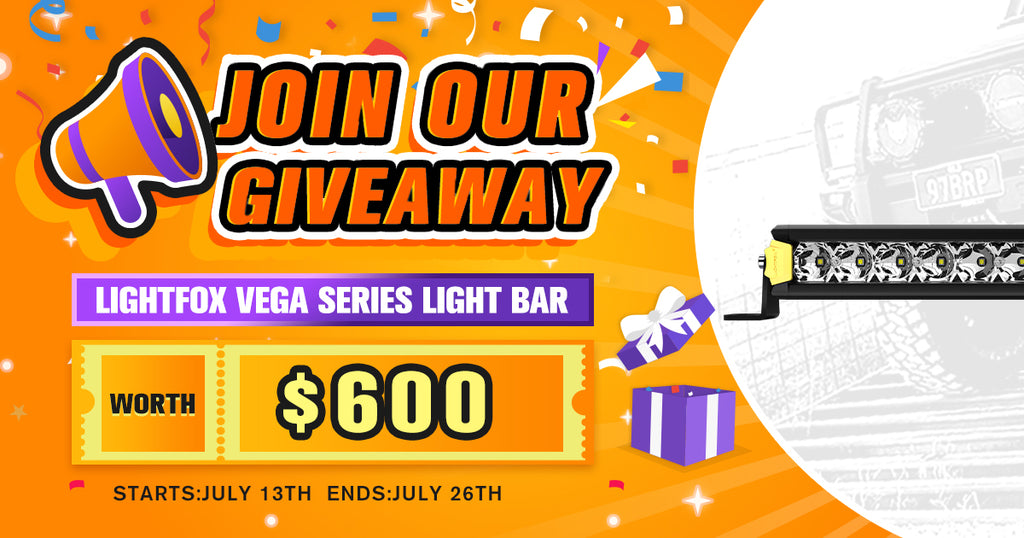 Off-Roading Adventures Giveaway
Embark on an off-roading journey like never before with our Off-Roading Adventures Giveaway! We're thrilled to offer you an incredible opportunity to win one of 10 Lightfox Lightbars, valued at $600 in total. Prepare to illuminate your path and conquer the trails with these powerful and durable off-road lights!
How to Enter
Entering the giveaway is simple. Just fill out the form below with your details and answer a few questions about your off-roading experiences. We'd love to hear about your 4x4 vehicle and your favorite off-road destinations! By participating, you'll have an opportunity to win one of these fantastic Lightfox Lightbars.
Get Ready to Win!
Fill out the form, buckle up, and get ready for an off-roading adventure like no other. Our team at Vicoffroad wishes you the best of luck in the giveaway! Remember, each Lightfox Light bar brings you one step closer to an enhanced off-road experience.

*Winners will be contacted through email: sales@vicoffroad.com